Trade and Travel Consultation
Trade and Travel coaching is designed to further assist you on becoming a consistent investor all while using the Invest with Teri strategy.
This coaching is made for you if:
You need help with charting and knowing when to take the trade.
You are a busy investor, simply needing assistance in developing a trading plan to fit your personal goals?
Maybe you are having a difficult time deciding on when to short the market.
You need help exiting a trade.
Or You need a deeper understanding on how to best use Teri's strategy while using options?
If you answered yes to any of these questions, then you are in the right spot!
This 1-on-1 consultation is intended to help you achieve your trading plan goals!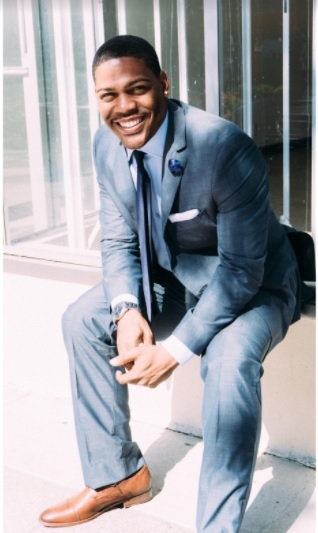 Trade and Travel Consultation
Chris Calvin began his trading journey within the Trade and Travel program in June of 2020. Without any knowledge of the stock market, he took the leap of faith by purchasing the full course and begin his journey as an active investor. During this time, he decided to quit his supplemental job with Amazon, study the curriculum, and begin trading as an active investor. Chris started his portfolio with the minimum $500 through TradeStation, and in an 8-month timespan he was able to increase his account $34,000 by solely using the Invest with Teri Strategy! Chris now teaches every Tuesday during office hours for the VIP students.
Chris received his bachelor's degree in Kinesiology and his master's in Education from California State, University Fresno. He is a member of the historically black fraternity Phi Beta Sigma, where he was also elected as an executive board member in 2009. Chris holds several accolades as a coach in both football, and track and field. In 2018, he was named California state coach of the year for track and field. The following year he was also a part of the coaching staff which earned a high school national championship! You can reach him on Instagram @tradewithcoach and @tradeandtravel, or at [email protected]
Thanks for submitting your information! Please continue with the checkout process.
Frequently Asked Questions
Can I get a refund if I'm unhappy with my purchase?
As stated in Teachable's Terms of Use, Coaching IS NOT covered by Teachable's 30-day student refund policy.
How do I schedule my appointment?
Option 1:
On your emailed order receipt you can select "enroll into coaching"
Option 2:
Through your teachable account you can select the 1:1 coaching image.
Click on the "Milestone Screen"
Allow calendar to populate.
Select a meeting topic
Sign up for any available time
.
Can I reschedule my appointment?
Yes. To reschedule your appointment, send a direct email to co[email protected] requesting a newly scheduled appointment.
How long do I have access to the recorded session?
Each coaching session expires in 60 days from the cloud.
Can I purchase coaching more than once?
Absolutely! If you find yourself in need of coaching more than once, simply purchase the coaching again.